168th LPTS Graduation Exercises – May 13 & 14th onsite and online.
Baccalaureate
May 13, 2022, 4:00 pm (ET)
Louisville Seminary Caldwell Chapel and lpts.edu/watchlive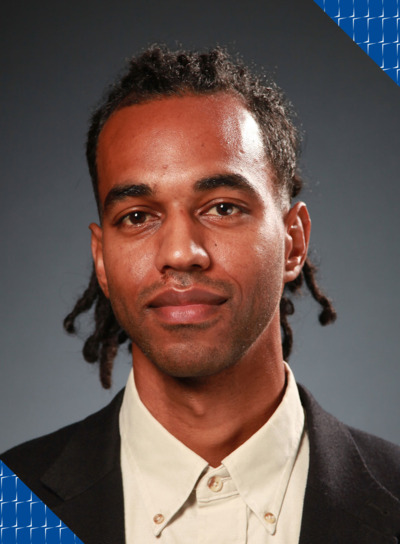 Rev. Dr. Justin Reed
Assistant Professor of Old Testament/Hebrew Bible
"Finding That Which We Seek"
Justin Michael Reed joined the faculty at Louisville Seminary in 2018. Among his contributions to the life of the seminary has been his involvement in various efforts at building up our ability to become an antiracist institution. This includes his leadership on multiple committees dedicated to the implementation and assessment of antiracist pedagogy and policies.
In all of his courses on the Hebrew Bible, he enjoys engaging students with reception history, ideological criticism, and how the concepts of race and ethnicity can relate to our interpretation of biblical texts. These research interests are present in multiple of his publications including his forthcoming book, The Injustice of Noah's Curse (under contract with Oxford University Press).
Justin is also an ordained Baptist minister who has preached, taught, lectured, and led Bible studies at churches in his hometown of Los Angeles, his wife's home church in Seattle, and various other churches in Kentucky, Massachusetts, and New Jersey. His service to the church also includes a foundational essay on honoring God's diversity for the PC(USA) "Follow Me" curriculum and online contributions to theBibleforUs.com, FirstReadingPodcast.com, GreatBibleTeachers.com, WorkingPreacher.org, and more.
Justin is married to attorney Catherine Howard, who serves as a public defender for Jefferson County; they are the proud parents of Jordan Matthew Howard-Reed and they are expecting their second child this fall.
Commencement
May 14, 2022, 10:00 am (ET)
Louisville Seminary Quad (outdoor) and lpts.edu/watchlive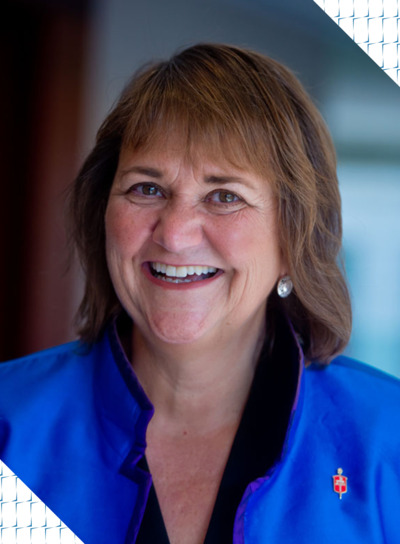 Bishop Karen P. Oliveto
Mountain Sky Conference of The United Methodist Church
"Lavish Leadership for An Age Lacking Love"
Karen P. Oliveto was consecrated as a bishop of The United Methodist Church on July 16, 2016 in Scottsdale, Ariz., and assigned for the 2016-2020 quadrennium to the Mountain Sky Episcopal Area, which includes the Rocky Mountain, and Yellowstone annual (regional) conferences. It includes 400 congregations in Colorado, Montana, Wyoming, Utah, and a small section of Idaho.
Bishop Oliveto was elected to the episcopacy after serving as the first woman pastor of the 12,000-member Glide Memorial United Methodist Church in San Francisco, Calif. She is the first woman to serve as senior pastor of one of The United Methodist Church's 100 largest congregations. She served Glide from 2008 until her election as bishop.
Born on Good Friday in 1958, in the aptly named community of Babylon, N.Y. Bishop Oliveto grew up in her local United Methodist Church, being active in Sunday School and the youth group, believing from an early age that God was calling her into ministry. She earned her B.A. in Psychology, cum laude, from Drew University, Madison, N.J., in 1980. She earned her Master in Divinity from Pacific School of Religion, Berkley, Calif., in 1983, a Master in Philosophy from Drew University in 1991, and a PhD in the Sociology of Religion from Drew University in 2002.
She was ordained as an Elder in the New York Conference of The United Methodist Church in 1985. She transferred her clergy membership to the California-Nevada Annual Conference in July 1997.
Bishop Oliveto was twice elected as a delegate, in 2004 and 2016 to The United Methodist Church's General Conference, its top legislative body. She was elected as a delegate to the Western Jurisdictional Conference in 2000, 2004, 2008, 2012 and 2016. She has been a part of the denomination's General Board of Higher Education and Ministry's Lead Women Pastor Project, and has been a mentor to other clergywomen believing they are called to pastor large churches.
Bishop Oliveto has served in rural and urban settings as well as parish and campus settings in NY and California. She has also served as the Associate Dean of Academic Affairs at Pacific School of Religion and has been an adjunct professor of United Methodist Studies at the school from 2004 to 2016. She has also been an adjunct professor in Prophetic Leadership for the Doctor of Ministry program at Drew University and was adjunct professor in Evangelism and Mission at Brite Divinity School at Texas Christian University, Fort Worth, Texas. Most recently, she taught a course on Prophetic Leadership Through Pastoral Engagement at Illif School of Theology.
Bishop Oliveto is the co-author of Talking About Homosexuality: A Congregational Resource (Pilgrim Press: 2004), and the author of Our Strangely Warmed Hearts: Coming Out into God's Call (Abingdon, 2018) and the newly released Together at the Table: Diversity without Division in The United Methodist Church (Westminster John Knox: 2018).
Bishop Oliveto has the distinction of being the first openly lesbian bishop in The United Methodist Church. She and her wife, Robin Ridenour, a nurse anesthetist and United Methodist deaconess, met in Junior High Church Camp and have been together for 20 years. They were married in 2014.
Oliveto was named by NBC as one of 30 contemporary LGBTQ change-makers as part of their #Pride50 series.
---