This award is the highest recognition for an alum or friend of Louisville Seminary who has made a noteworthy, seminary-wide impact, sets a standard of excellence that is an inspiration for others to follow, or has supported or directed fundraising for a specific seminary priority project. The recipient is someone who has gone "above and beyond" in providing the resources that enable Louisville Seminary to educate people to proclaim the Gospel, to care for all, and to work for justice in communities everywhere.
2023 Award Recipient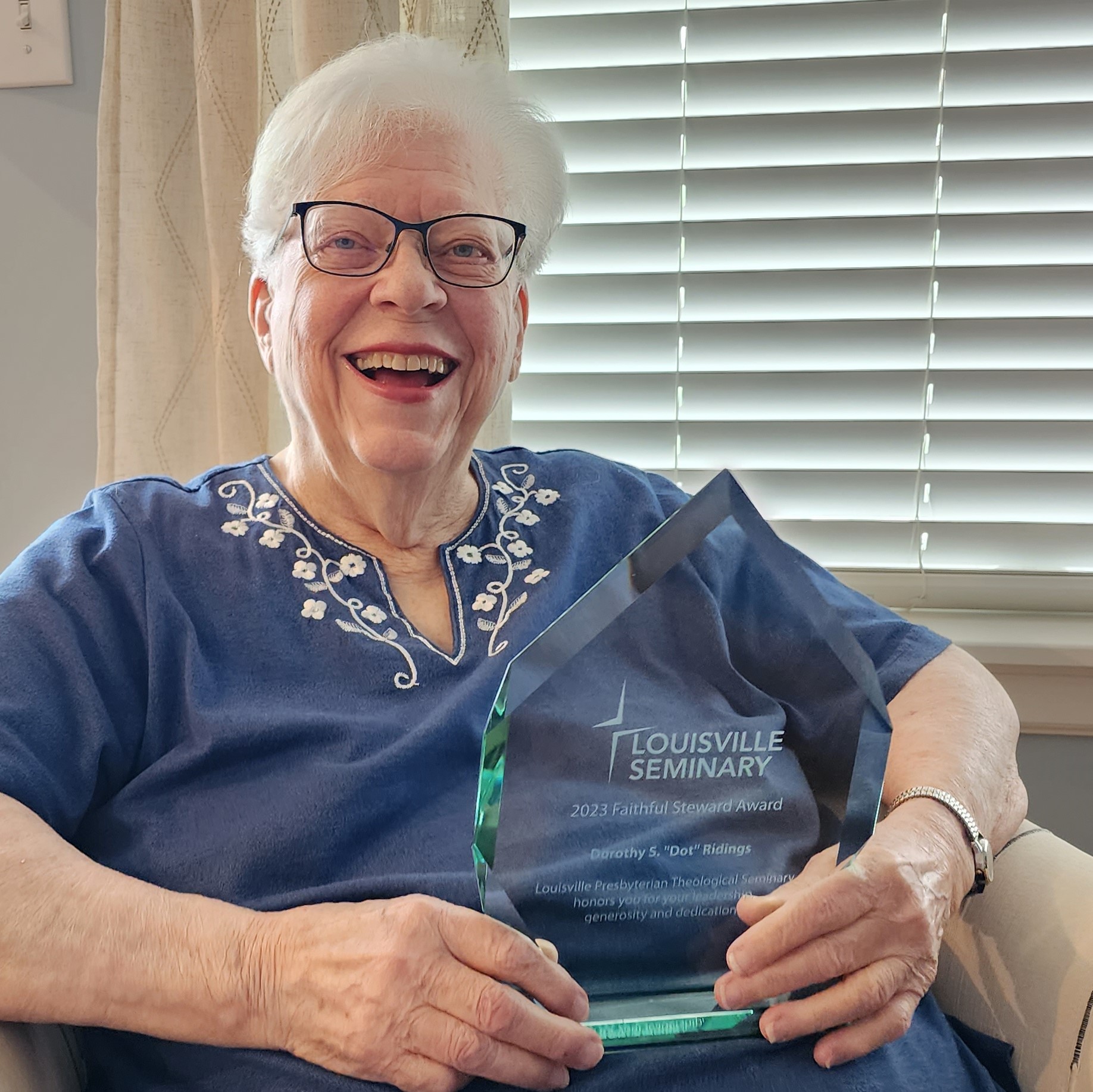 Dorothy 'Dot' S. Ridings
Dorothy 'Dot' S. Ridings is a distinguished journalist, media executive, philanthropic leader, and a lifelong member of the Presbyterian Church. Throughout her career and her life, she has used her talents and resources to make a positive impact on the world around her, emphasizing the importance of education, equity, and community engagement.
Previous Award Recipients
Contact Us
Our staff in the Office of Philanthropy & Stewardship is here to help.
Phone (502) 992-9353
Email Philanthropy & Stewardship

Anne Monell
VP, Philanthropy & Stewardship

Rebecca Dimon
Assoc. for Philanthropy & Stewardship

Heather Griffin
Director of Data Management

Andrea Stevens
Director of Annual Giving and Alum Relations

Jake Johnson
Philanthropy Specialist