Campus Life
Whether you are single or married, younger or older, the Louisville Seminary community offers family friendly and pet-friendly living on a beautiful, park-like campus in a charming metropolitan area. Our students' spouses, children and pets are welcomed and warmly embraced at Louisville Seminary.

We welcome and seek diversity in the student body, faculty, and administration. Louisville Seminary is committed to nurturing inclusive study, experience, and exploration that seek to learn from the wisdom of minority voices. As a community with a multicultural vision, Louisville Seminary is a center of theological education that values and embraces the diversity of perspectives.

The Community Experience

67 acres of lush green space
Campus Kids program for school-age children
Campus hospitality is extended to students' pets, and an annual blessing of the animals is held in October
Collaborative campus governance involving students, faculty, and staff
The Women's Center, encouraging the ministry of women in church and society through its programs and resources
Ethics luncheons, seminars, and lecture series
An outdoor labyrinth for prayer and reflection
Campus Kids
The Campus Kids program offers regularly scheduled and special activities for all ages of people. The purpose of Campus Kids is to connect students and families living on campus. We also extend all programming to students and families that live off campus. Campus Kids has the goal of attending to the special needs of children whose families are involved in theological education. We focus on the aspects of exploring God's people and creation though different activities, service projects, and outings. Through Campus Kids, the children are integrated into the life of the campus and the students get to know the children, creating connections that support and involve families on campus.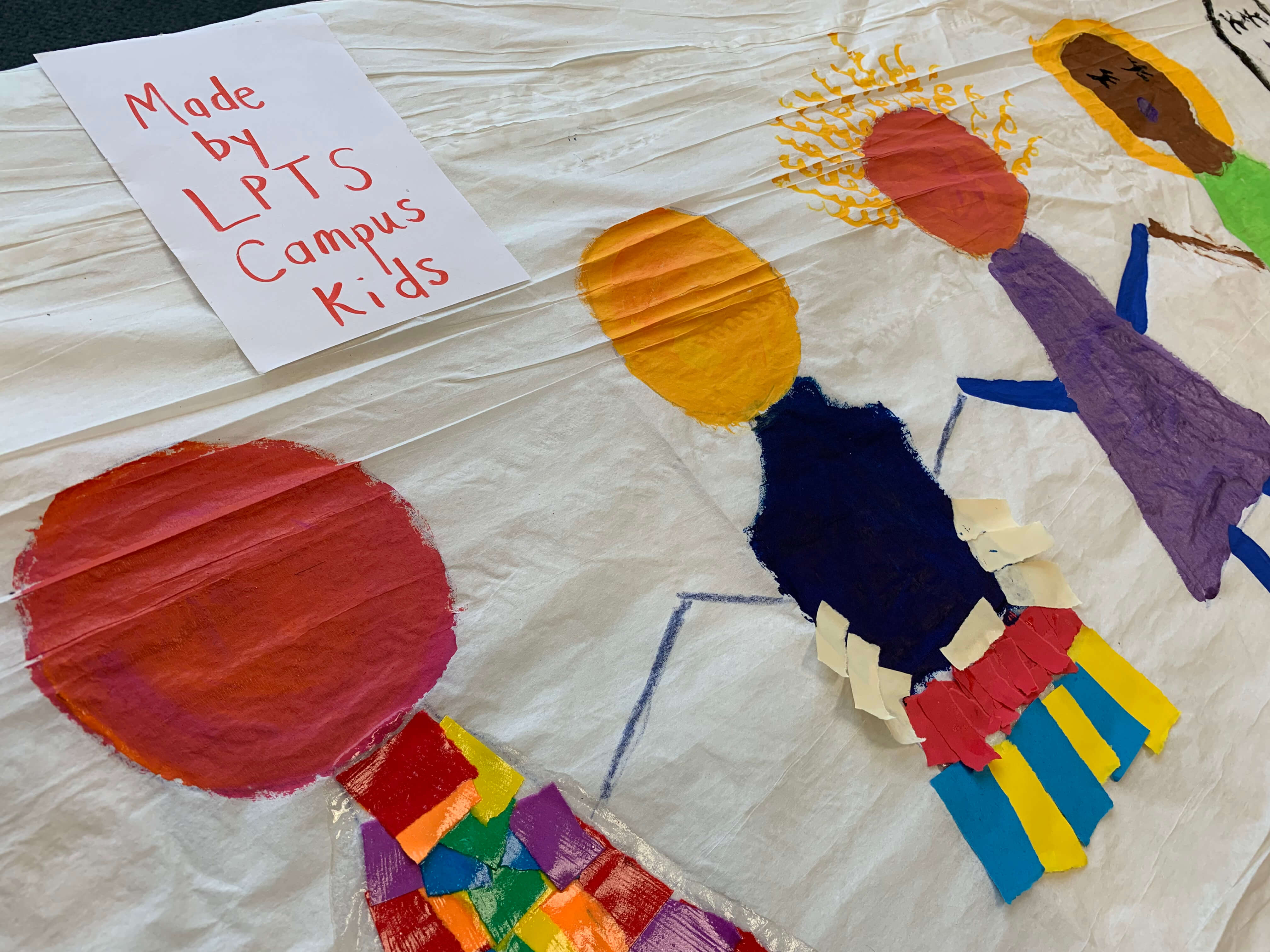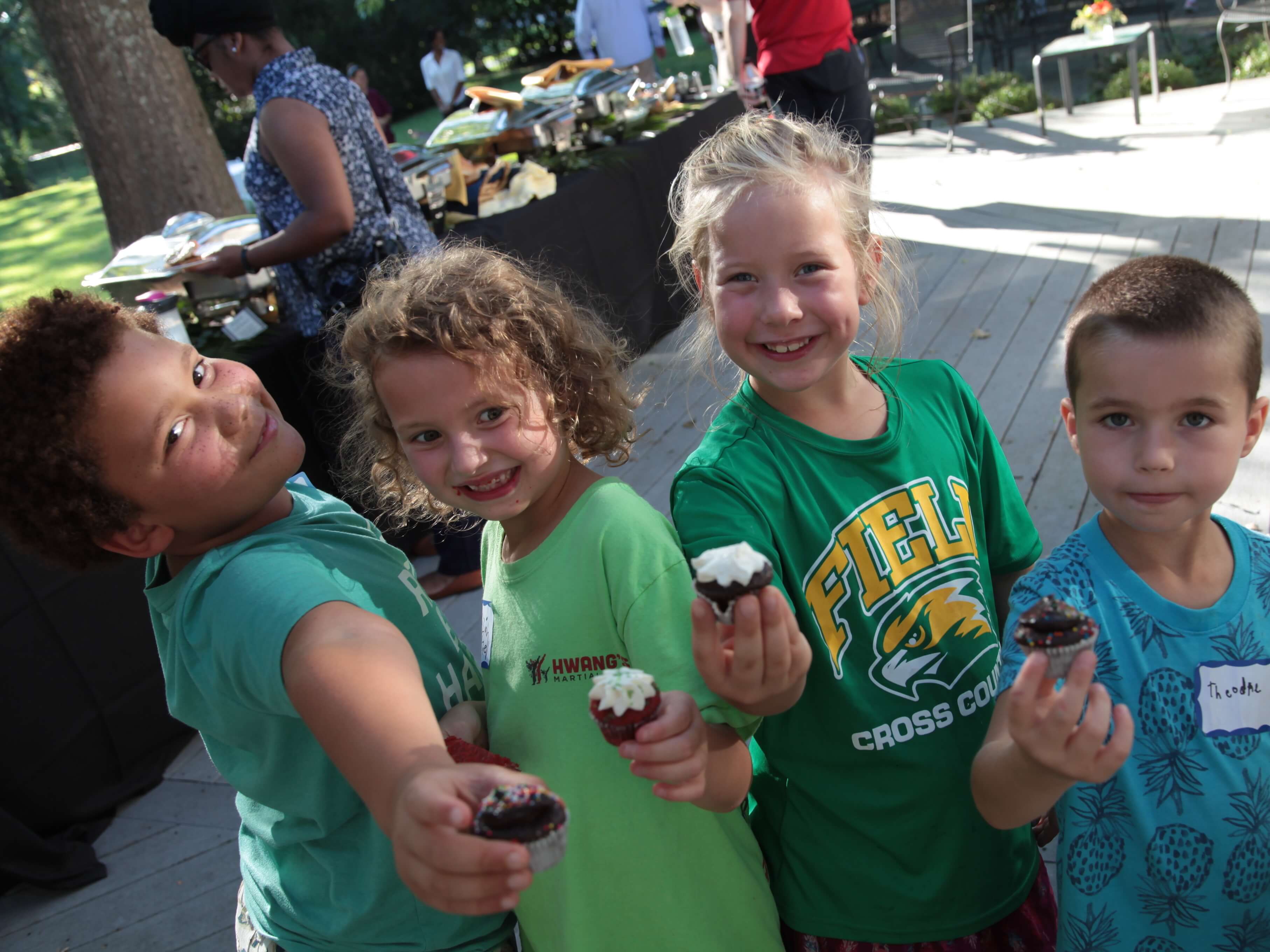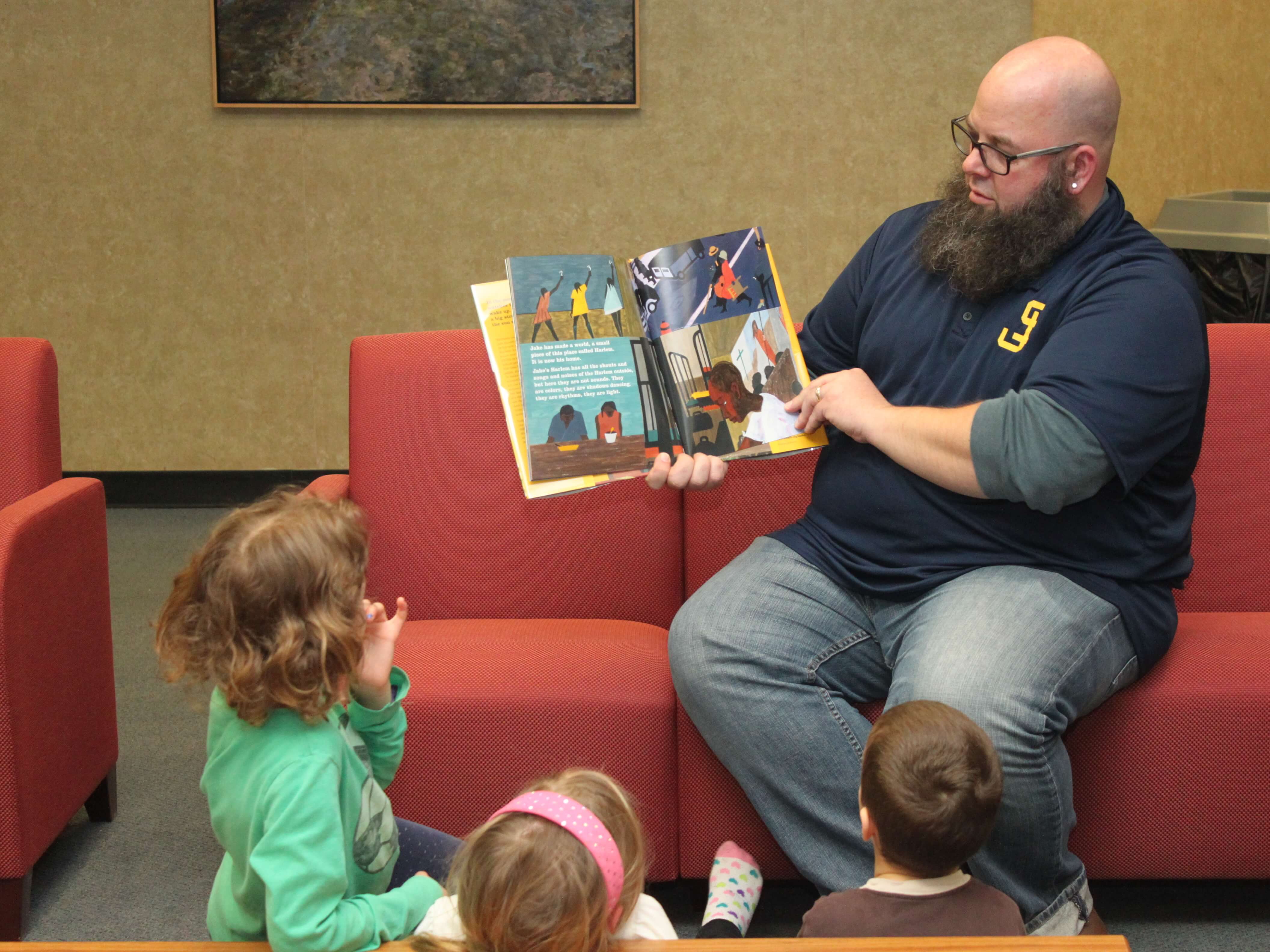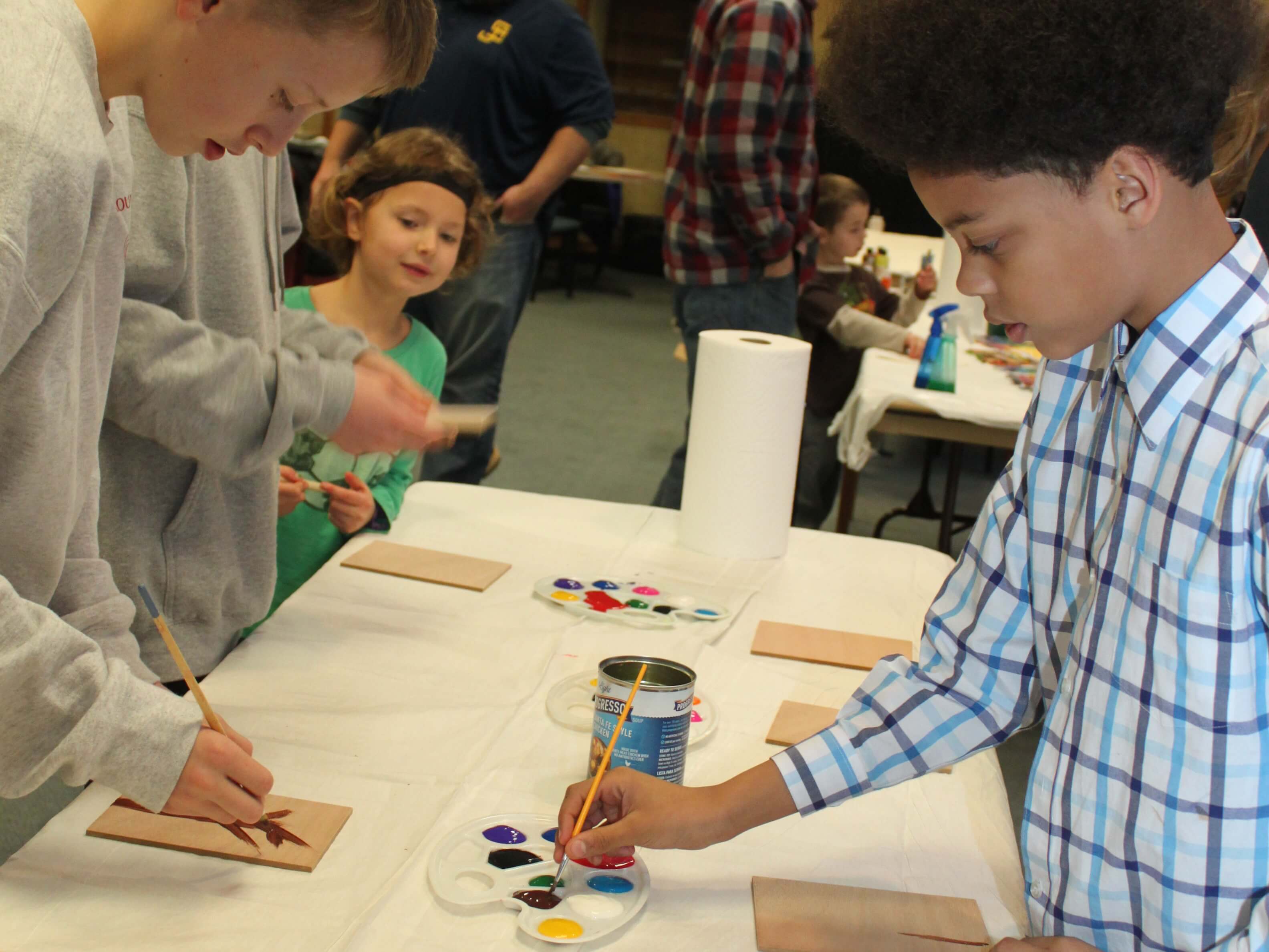 Student Organizations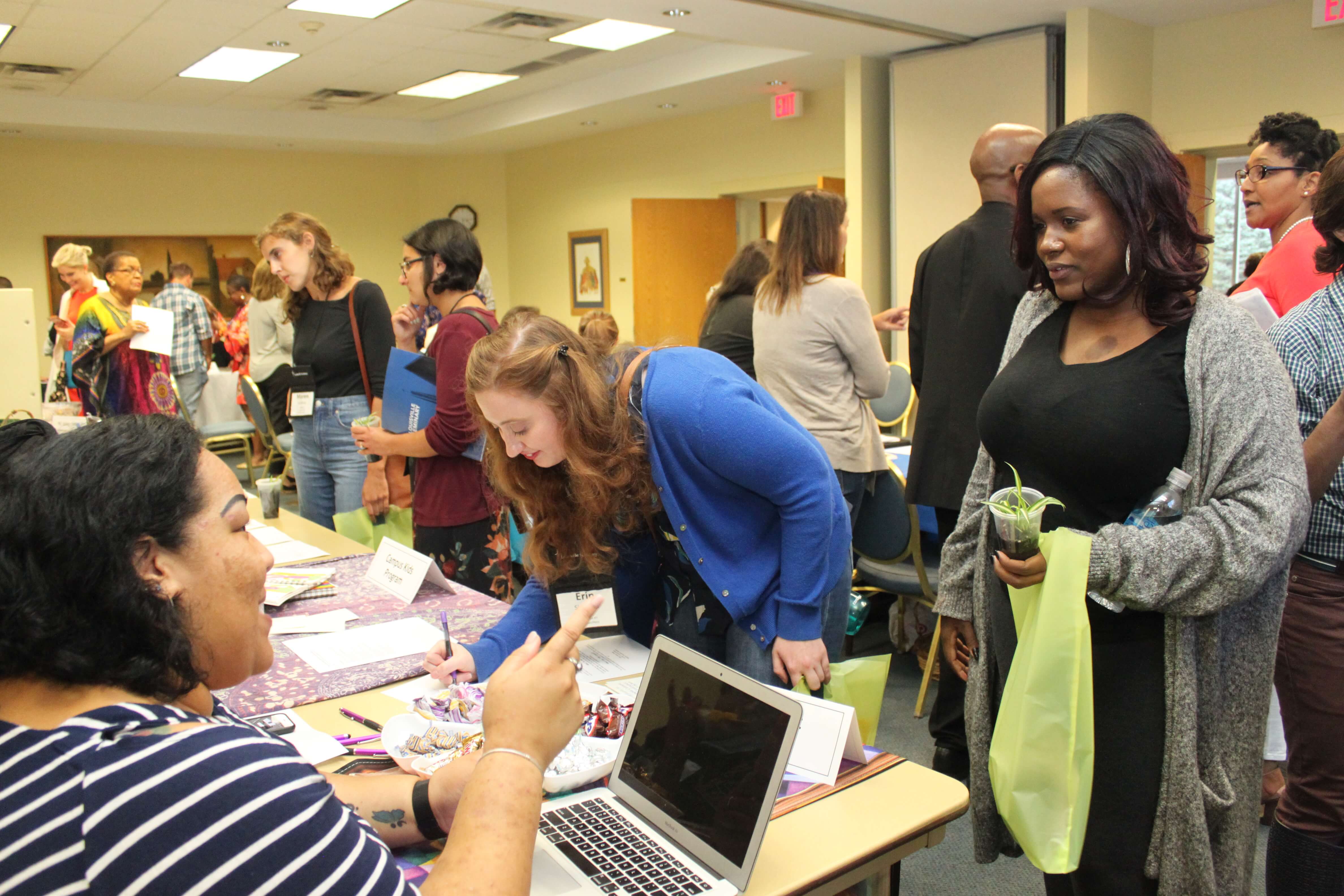 Each year, a special Student Leader Commissioning Service is held at Caldwell Chapel to recognize those who have committed themselves to student life and leadership.
Louisville Seminary offers several opportunities for students and their families to contribute to the strength of our campus community. See the links below to find out where you would like to lend your talents.
Food Pantry
To meet the needs of our students who may need food assistance from time to time a food pantry in located in the Student Lounge in the basement of Schlegel Hall. A list of local food pantries can be found HERE .
Campus Housing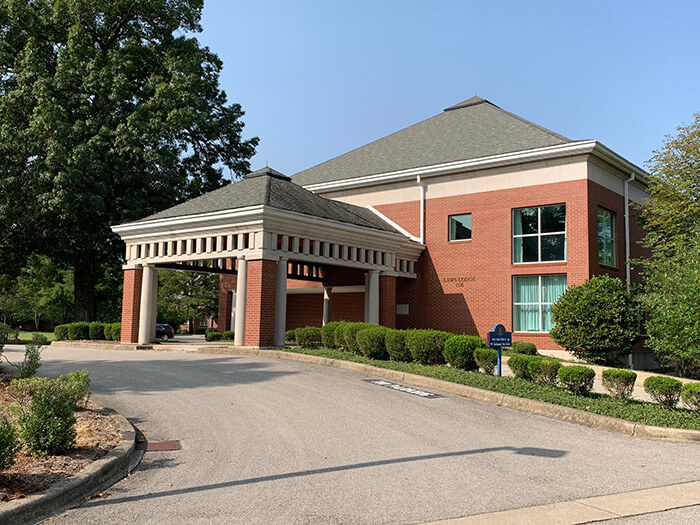 Students from around the world, along with their families and even their pets, call Louisville Seminary's campus home as they pursue their degrees. Our on-campus residents currently reside here, at the William R. and Ellen Laws Lodge Conference Center. Laws Lodge opened in 1999 and initially served as overnight lodging for guests of Louisville Seminary and the general public. In 2021, Laws lodge was renovated to serve as student housing until construction of a new campus residence hall and community life center is finished.
Laws Lodge features 28 studio units at approximately 325 square feet and 10 suite units at approximately 650 square feet. Studio units include a kitchenette with a full bathroom, and suite units include two rooms, two kitchenettes, and two full bathrooms.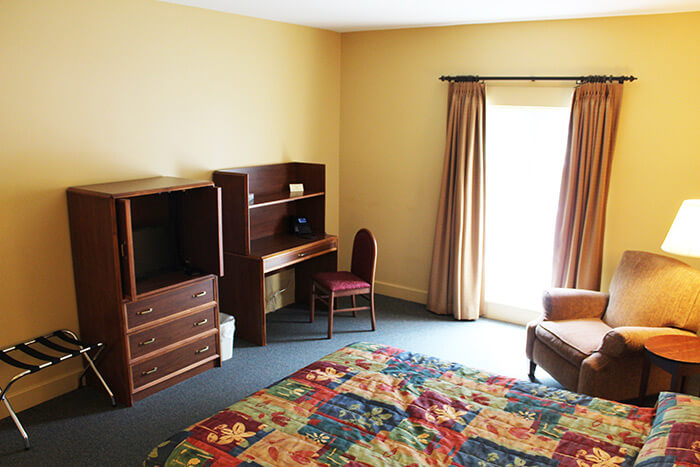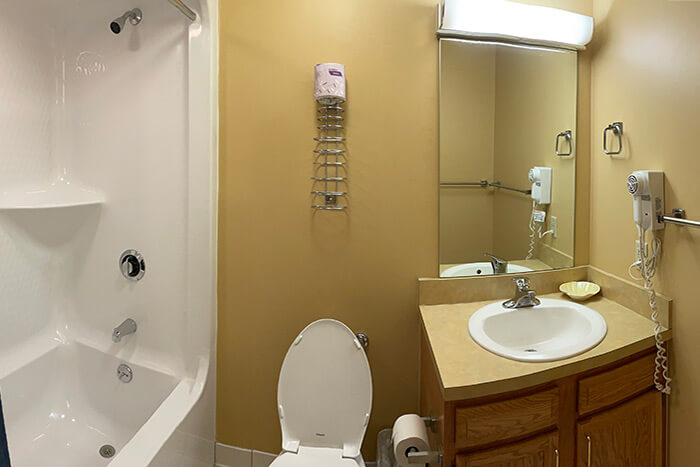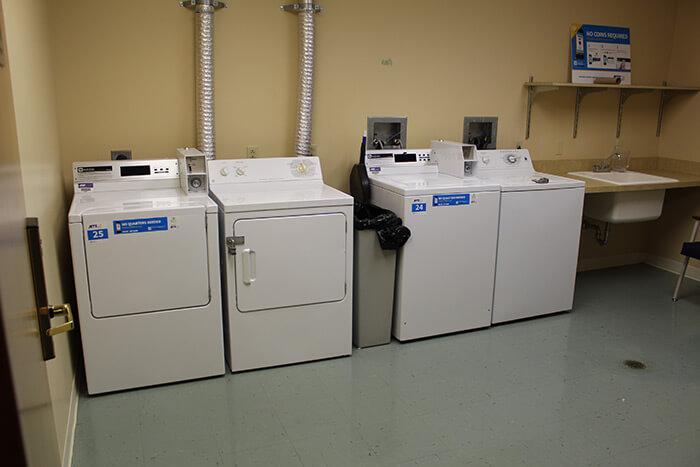 Residents prepare their meals in a community kitchen equipped with industrial ovens, refrigerators, sinks, prep tables, and a dining area. A laundry area with large capacity washers and dryers, a meditation chapel, as well as numerous common areas are also among the accommodations.
Housing Assignments
Housing is assigned on a multilevel priority-based system. Some students may need to find space off-campus.
For students accepted for classes in the fall semester, the housing deadline for priority consideration is April 15. Please contact the Housing Coordinator in the Dean of Student Engagement Office at (800) 264-1839, ext. 297 or (502) 992-9297 for further details. A Residential Handbook with a detailed outline of this policy is available.
Unit Student Lease Rates (Monthly)
| Size | Price |
| --- | --- |
| One Room | $530 |
| Two Rooms | $680 |
High-speed internet, water, heating and air conditioning, and electricity are included in housing costs.
A one-month damage deposit is required to move in. Students are billed at the beginning of the semester for the full semester.
Off-Campus Housing Options
Louisville Seminary is situated near three of Louisville's loveliest neighborhoods. Each features a wide variety of rental apartments and housing. To the north, Crescent Hill neighborhood offers the least expensive rental units. To the east, the City of St. Matthews offers family-oriented housing. To the west, the Highlands offers a broad range of apartment and housing rentals at an equally broad range of prices.