Staff, Hours, and Location
Staff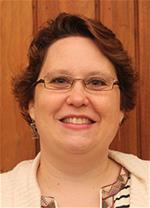 Beth Seeger Troy, LMFT
Director of Clinical Training
(502) 895-3411, ext. 364
btroy@lpts.edu
Counseling Center Hours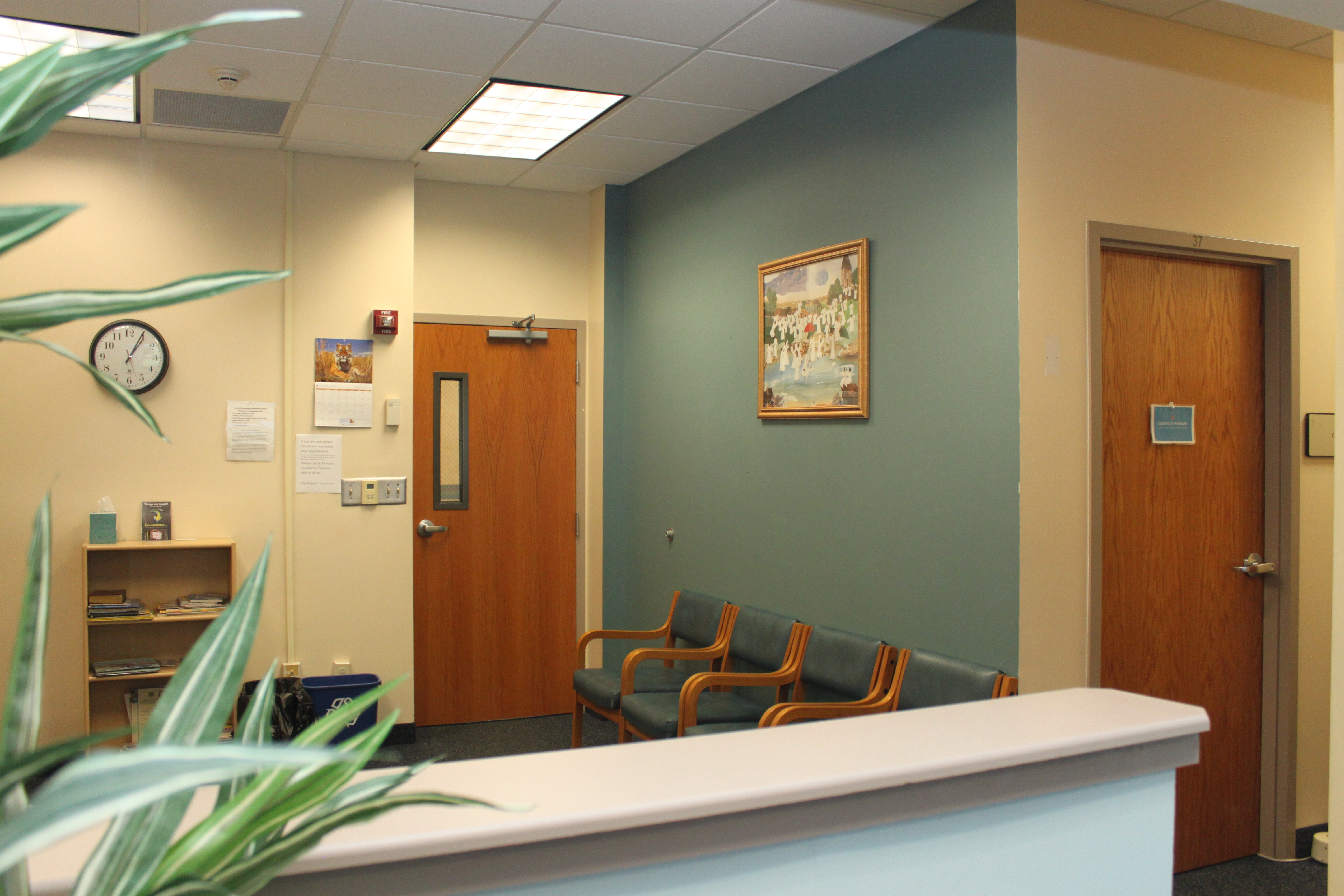 Monday – Noon to 8:00 p.m.
Tuesday – 8:00 a.m. to 8:00 p.m.
Wednesday – 8:00 a.m. to 8:00 p.m.
Thursday – 8:00 a.m. to 8:00 p.m.
Friday – 8:00 a.m. to 3:00 p.m.
Saturday – 8:00 a.m. to 2:00 p.m.
Sunday – Closed
The Louisville Seminary Counseling Center is closed whenever the Louisville Seminary Campus is closed due to weather or scheduled holiday. Call (502) 894-2293 for questions about hours and location.
Counseling Center Location
Louisville Seminary Counseling Center is located on the campus of Louisville Presbyterian Theological Seminary, 1044 Alta Vista Road, Louisville, Kentucky, 40205.
The campus is easy to find by exiting at Grinstead Drive off I-64. Take Grinstead Drive to Lexington Road, turn left. Follow Lexington Road to Alta Vista Road, turn right. Proceed ½ mile to Louisville Seminary (on your right). The Counseling Center is located in the lower level of Nelson Hall. Parking is available at the end of Chapel Valley Road.
Parking and Entry
When arriving by car, please park behind Nelson Hall and enter the building through the glass doors. The Counseling Center waiting room will be immediately to your right. Have a seat and someone will be with you shortly before your appointment time.
Handicapped Accessibility
If you need assistance with entry to Nelson Hall, there are two options. The first is to park on Chapel Valley Road to the left of Nelson Hall before going down the hill. You can enter the building and proceed down the hall, through the glass doors and enter the waiting room at the end of the hallway to your left.
For those arriving by TARC 3, you will be dropped off in the circular driveway in front of Nelson Hall, which will be to the left of Caldwell Chapel. The handicapped-accessible entry is the second entrance on your left. An elevator is located on the southwest side of the hallway.
Services
Common Issues Addressed in Counseling
Louisville Seminary Counseling Center provides a supportive environment for individuals to discuss therapeutic concerns. Common issues addressed in counseling with individual adults include:
Depression
Self-Esteem
Spiritual concerns
Decision-making
Healthy Relationships
Anxiety
Life Transitions
Couples Issues
LGBTQ
PTSD
Bi-polar Disorder
Grief and Loss
Family Concerns
Anger Management
Self-Harm and Suicidality
Family Therapy
Louisville Seminary Counseling Center welcomes families to take advantage of the opportunity to work on relational issues is a confidential setting.
Our Counseling Center rooms are able to accommodate family dynamics. Counselors are trained specifically in helping families reduce stress and achieve better relationships.
Whether your family includes young children, adolescents, adults, or seniors, we welcome you to LSCC.
Our Counseling Center provides a specific room for play therapy with children, a space for expressive arts, and a space to work with sand tray. These creative resources allow for additional ways to gain perspective and to resolve issues.
Couple's Therapy
Louisville Seminary Counseling Center welcomes all couples who wish to strengthen their relationships to come for couple's counseling. LSCC offers couples therapy for pre-marital, marital, and discerning couples.
Our therapists have training in Prepare/Enrich through Life Innovations, a company that studies couple relationships and assists in understanding the strengths and challenges couples face.This structured assessment for four sessions is just one option for couple's counseling.
While insurance providers do not offer benefits for couple's therapy, our reasonable sliding fee scale makes this counseling affordable.
LSCC is unable to provide couple's therapy when domestic violence is present. If you are a victim of intimate partner violence, we encourage you to receive support from the local shelter at the Center for Women and Families.
Children's Therapy
Louisville Seminary Counseling Center provides a safe and calm environment for children to have assistance with challenging issues. Our play therapy is an inviting space for children that provides an opportunity for children to feel comfortable in working through problems.
Common concerns addressed with children in counseling include:
Depression: withdrawal from friends or family, crying, eating issues
Anxiety: school avoidance, crying, insomnia, eating issues, co-sleeping
Grief and Loss: including loss of friends or family; pet loss
Parental Divorce or Separation
Life Transitions: moving homes or changing schools
Self-Esteem Issues
Bullying and Peer Relationships
Self-Harm and Suicidal Ideation
Video Recording
All counseling sessions are recorded to assure quality of care.
Recording allows our intern therapists to review their work and to discuss the therapeutic process in clinical supervision.
We are unable to provide counseling services to those who do not wish to be recorded. We can offer a referral if you are uncomfortable with this process.
Fees
Cost of Counseling Services
The initial session fee for all clients is $20. Counseling fees are then established with your individual therapist. Counseling is provided on a sliding fee scale based upon income and ability to pay. Our fees range from $10-$65 per fifty-minute session. Financial Assistance is available on an as-needed basis. If you believe you are in need of this assistance, please discuss this concern with your therapist at any time.
Cancellation of Appointments
We ask that you provide 24 hour notice for any cancellation of appointments. We understand that there are times when this is not possible due to illness or emergency. Any missed appointments or failure to cancel in a timely manner absent illness or emergency will result in a usual session fee charge. For those receiving financial assistance, the minimum $10 session fee will be charged.
Frequently Asked Questions (FAQS)
How long is a counseling session?
Counseling sessions last for 50 minutes.
Can I bring a family member or friend with me to my counseling session?
You are welcome to bring a family member or friend with you to your counseling session. LSCC encourages you to have whomever is most helpful to you or to invite anyone whose knowledge and support will be of assistance in resolving your area of concern. Please let your therapist know in advance when you are planning to have someone accompany you in session.
Is there an additional fee for bringing someone into session with me?
No, the fee you establish with your therapist will include whomever accompanies you in therapy.
If my financial situation changes, what should I do?
If you need to adjust the counseling fee you established with your therapist, please notify them as soon as possible. If you have been receiving financial assistance and are no longer in need of this help, please let your therapist know so that others can be offered this help.
Does LSCC accept health insurance benefits?
LSCC does not accept health insurance. Our counseling center accepts fee for service on a sliding fee scale for counseling services.
Does LSCC provide counseling services to those of non-Christian faith traditions?
Yes, LSCC welcomes all faith traditions as well as those who do not profess a spiritual or religious connection in their lives.
Does LSCC welcome the LGBTQ community to counseling services?
Yes, counseling services are available to all.
If I am concerned about a friend or family member, what should I do?
You would be welcome to discuss our services with your friend or family member. You can also encourage them to seek help from us or from somewhere else they trust. And you can offer to accompany them to their first or subsequent counseling sessions.
Community Resources
Following is a list (and links) of community resources for those seeking counseling services outside of Louisville Seminary Counseling Center.
Suicide/Crisis Resources
Abuse Resources
Addiction/Drug/Alcohol Resources
National Drug Rehab Locators:
LGBTQ Resources
Anxiety/Depression Resources
Other Helpful Resources