Distinguished Alums
Established in 1986, the Distinguished Alum Award is given to graduates of Louisville Presbyterian Theological Seminary who have made a lasting impact on the Church and society through outstanding professional, volunteer, or philanthropic accomplishments; and/or who have advanced the Seminary's mission, thereby enhancing Louisville Seminary's impact on the Church and future generations of students.

The First Decade Award is awarded to recent graduates who have made a significant impact on the Church and their community in the first five to nine years of ministry and service after their graduation from Louisville Seminary.
List of Distinguished Alums
2019 Distinguished Alum Award Recipients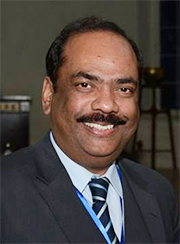 After receiving his Master of Divinity degree from Pakistan's Gujranwala Theological Seminary in 1993, the Rev. Dr. Majid Abel (ThM '97, DMin '01) was hire as pastor of St. Andrew Presbyterian Church in Lahore. The congregation grew, and Abel wanted to grow as well.

Among his friends was Presbyterian Church (U.S.A.) official David Stoner, who was in Pakistan to advance higher education and the return of Presbyterian schools to the church after being nationalized for 25 years in the predominantly Muslim country. Stoner and his wife, Jenny, who had a home in Louisville, noted Abel's desire and aptitude for further study and helped him apply to Louisville Seminary's Master of Theology program.

Then-president John Mulder offered to recommend Abel to any Ph.D. program in America. But his study leave was only for one year, and Abel had to return to his congregation in Pakistan. So when Professor Kathryn Johnson told him he could earn a doctorate at Louisville Seminary without living there full-time he couldn't pass up the opportunity.

As senior pastor of Naulakha Presbyterian Church, moderator of the Presbyterian Church of Pakistan and in many other leadership positions, Abel retains the many lessons he learned while at Louisville Seminary and incorporates those lessons in his ministry.

"It is important to understand that we can get rid of our fears by coming close to each other. Learning about the faith and culture of others is even more helpful when we know our own well.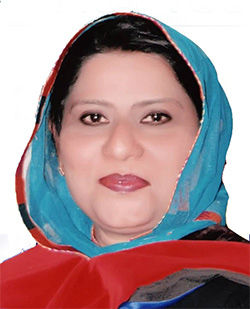 The Rev. Nosheen Khan (ThM '01) has dedicated her life and ministry to the Presbyterian Church in her native Pakistan. Khan aught at United Bible Training Center in Gujranwala, led the Presbyterian Church of Pakistan's Women's Desk, and was a women's educator for Gujranwala Presbytery.

To pursue her teaching career, Khan was required to have an advanced degree in theological education. Through a friend, Christian education instructor Sue Hudson, she was led to Louisville Seminary's Master of Theology program in 2000.

After graduation, Khan returned to Pakistan and was immediately taken on by Gujranwala Seminary as a part-time lecturer, which led to a full-time faculty position. Khan served as a ruling elder for nine years and as a General Secretary of Presbyterian Church of Pakistan for six years. In 2015, Khan became the first woman ordained in Pakistan. Later that year, Gujranwala Seminary's principal had to step down because of illness. When the board of directors asked Khan to lead the school, she took became the seminary's first female principal. She is also the first woman speaker and expositor preacher of the biggest and the oldest convention (Sialkot Convention) in Pakistan in 106 years.

"The compassion and the cooperation I experienced during my stay in Louisville are ingrained in my mind," she said. "It has shaped my ministry and continues to inform my theology and public life."
Previous Distinguished Alum Award Recipients
1986
William Addison Alexander, Jr. ('20)
William Avery Benfield, Jr. ('39,'40)
Frank Hill Caldwell ('25)
John R. Cunningham ('17)
Paul Milburn Edris ('35)
William Marion Elliot, Jr. ('26)
Charles E. S. Kraemer ('34)
William Robert Laws, Jr. ('43)
Eugene Feland Smathers ('32)

1987
Olof Anderson, Jr. ('27)
Roy Hunter Short ('27, '29)
George Henry Vick ('36, '37)

1988
T. Watson Street ('42)
Arch B. Taylor ('45)
Robert Walkup ('41)

1989
Robert McLeod, Jr. ('26)
Ernest Mathews ('43)
John McQueen ('37)

1990
Paul Garber ('37)
Stewart C. Henry ('37)
George Hubbard ('36)
Jameson Jones ('38)

1991
John Olert, Jr. ('42)
Henry Pope Mobley, Jr. ('42)
T. Samuel Lee ('43)
Harold M. Parker, Jr. ('46)

1992
Louise Hussey Farrior ('67)
Pitser Miller Lyons, III ('50)
Daniel Durham Rhodes ('44)

1993
Earle W. Crawford ('38)
Olive Durham Haynes ('86)
Snowden Isaiah McKinnon ('53)
1994
Jane Krauss Jackson ('74)
John McElroy Crowell ('41)
Landern Childers ('36)

1995
William Higgins Hopper, Jr. ('53)
Edward Bicking "Casey" Jones ('54)
Dora Emma Pierce ('61)
Ray Woodrow Teeuwissen ('44, '73)

1996
Louis H. Coleman, Jr. ('79)
Paul L. Love ('53)
Joseph D. Powlas ('52)
Grayson L. Tucker, Jr. ('52, '56)

1997
Vernon A. Anderson ('20)
Malcolm C. McIver, Jr. ('44 )
Irvin Moxley ('59)
Joseph B. Mullin ('52)

1998
George W. Gunn ('50)
John I. Rhea ('38)
Charles J. Ping ('54)

1999
Lynn Lyman Gant ('81, '89)
Bruce F. Gannaway ('53, '61)
James B. Wilbanks ('53, '62)

2000
Marie Cross ('77, '98)
T. Morton McMillan ('56, '61)
Tom Schafer ('43)

2001
Tom Duncan ('45)
Harold Knox ('53)
Syngman Rhee ('60)

2002
Ann Reed Held ('78, '86)
Thornton Wilson (Tony) Tucker ('55, '60)
Edward L. Tullis ('47)
Lachlan Cumming Vass III ('40)

2003
John B. Begley ('67)
Paul Y. Harlan ('65, '88)
Washio Ishii ('63)
Homer T. Rickabaugh ('57)

2004
W. Edward Farley ('53)
Joseph L. Hunter ('46)
Walter C. Sutton ('57, '63)

2005
Mary Gene Boteler ('78)
Milton P. Brown ('54)
Howard C. Walton Jr. ('49)

2006
Frank Bean ('62; '65; '93)
George Edwards ('51)
James D. Howie ('59)
Thomas L. Jones ('55; '59; '77)
William McAtee ('59; '65)
H. William Peterson, ('61)*
L. C. Rudolph ('51)

2007
William J. Carl III ('73)
Marian McClure ('95)
K. C. Ptomey ('67)
David A. Steere ('56)

2008
Edwin W. Albright ('65)
John T. Bare ('56)
Jennings F. Bryant Jr. ('71)
Cheryl R. Goodman-Morris ('77)
J. Mark Goodman-Morris ('76; '85)
Maqsood P. Kamil ('92; '94)

2009
George Carpenter ('56)
Jane Larsen-Wigger ('83)
Nyambura J. Njoroge ('85)
2010
Addison D. (A.D.) Ellison Jr. ('45)
Jill M. Hudson ('86)
Isaac K. Njuguna ('75; '79)
John B. Owen ('96)

2011
Brenson P. Bishop ('95)
James H. Brown ('58)
J. Michael "Micky" Efird ('58)
Willa Fae Williams ('93)

2012
SusanLee Clements ('02)
R. David Kaylor ('58)
Rick L. Nutt ('80)
Teresa E. Snorton ('82)
Christine E. White ('02)

2013
Mark Baridon ('88)
Karen Devaisher ('92)
Landon Whitsitt ('05)
2014
Lewis Donelson ('76)
Kathy Angi ('01)
J. Herbert Nelson II ('02)
Lewis Brogdon ('05)

2015
Amanda Ragland ('88; '89)
Jack Ragland ('88; '89)
Rebecca (Becky) Balenger Smith Ritchey ('92)*
Jamsetta Ferguson ('06; '13)

2016
Elizabeth Hinson-Hasty ('95)
Ann Laird Jones ('82)
Charles Leo Stanford, Jr. ('58)
Angela Cowser ('06)

2017
Deborah Block ('77)
Kilen Gray ('02, '16)
Karen Kolkes Akin ('79)

2018
Conrad Sharps
Cindy Guertin-Anderson
J. Bradley Wigger
Lisa Hermann

*posthumously
Alum Award Program Guidelines
The Alum Association of Louisville Presbyterian Theological Seminary established the following Alum Awards:

Distinguished Alum Award: is given to someone who has made a lasting impact on the Church and Society through outstanding professional, volunteer, or philanthropic accomplishments; and/or who has advanced the Seminary's mission thereby enhancing Louisville Seminary's impact on the Church and future generations of students.

First Decade Award: is awarded to a recent graduate who has made a significant impact in the Church and his/her community in the first five to nine years of ministry and service after seminary.

Criteria


Committed dedication to their calling and vocation(s)
Faithfulness and effectiveness in ministry
Strong advocate for the mission and vision of Louisville Seminary
Leadership service and lasting legacy on the larger Church, community, and society through outstanding professional, voluntary, or philanthropic accomplishments
Model of Christian life, demonstrating an obedient and faithful ministry

Eligibility


Is an Alum of the Seminary with an earned degree
No more than one award per year can be awarded to an Alum posthumously
No more than one award per year can be awarded to a current member of staff, faculty, or administration
Has been out of seminary at least ten years at time of consideration (except for the First Decade Award candidates)
Not a current member of the Board of Trustees or Alum Board

Selection Process


The form should be used to make a nomination.
The Nominating Committee of the Alum Board receives and reviews all nominations.
Nominees are considered and chosen based on the nomination form that is submitted along with any materials that accompany the form, and/or additional information secured in the review process.
The Nominating Committee of the Alum Board presents names to the full Alum Board for vote.

Nomination deadline for 2020 nominees is July 25th, 2019.

Click here to Nominate an Alum