Robert H. Walkup Professor of Theological Ethics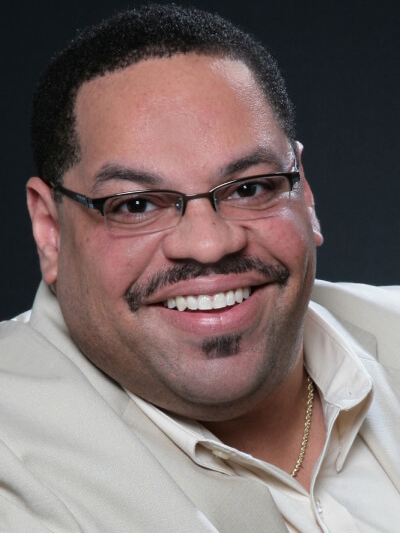 Bates College, BA; Yale Divinity School, MDiv; Yale University, PhD
Scott C. Williamson, a New York City native, joined the Louisville Seminary faculty in 1997 to teach theological ethics. Reflecting on that first year, Williamson jokes that he had to be "the least expensive faculty hire" in Louisville Seminary history, costing the seminary only $420 to ship his belongings to Louisville, Kentucky, from Hamden, Connecticut. In addition to humor, a penchant for storytelling in teaching and a talent for building community, Williamson also brought a passion for social justice. This passion has shaped his research interests, service to the seminary community, and civic commitment.
Williamson's research on the moral thought of Frederick Douglass was published by Mercer University Press (2001), and his research on resistance ethics was published as a chapter in Resistance and Theological Ethics, by Rowman & Littlefield Publishers (2004). Williamson has also published for the church. Notably, he contributed to Preaching God's Transforming Justice: A Lectionary Commentary, published by Westminster John Knox Press (2011).
Louisville Seminary's Black Church Studies Program is Williamson's great joy. He was one of three professors who first discussed the possibility of a BCS program at Louisville Seminary, and, in the years that followed, he championed the cause and shared in the hard work of building a strong program. The BCS program is now a signature feature of the Louisville Seminary curriculum.
Service to the City of Louisville has been a longstanding commitment for Williamson. Shortly after joining the faculty, He was selected by Leadership Kentucky as one of forty future leaders in the Commonwealth under the age of 40. More recently, Williamson was selected as a member of the Leadership Louisville Class of 2015. In the years between, Williamson has served the city as a Big Brother, a commissioner on the Louisville Metro Human Relations Commission, a Fern Creek volunteer firefighter, and a member of the Home of the Innocents Ethics Committee. He currently volunteers as a court appointed special advocate for children, and as an advisor for the Jefferson County Public School Board of Education, and he hopes to become a Restorative Justice Louisville facilitator.
I came to Louisville Seminary with the intention to build an inclusive, residential community for theological education. Now, I intend to build that community in an inclusive city. The city of Louisville is a wonderful resource for a residential learning community. It is our home and playground, our largest classroom, our public square, and the social location of our formation for ministry. Working for the good of the Seminary has led me to work for the good of the city.
—Scott C. Williamson