Associate Professor of Marriage and Family Therapy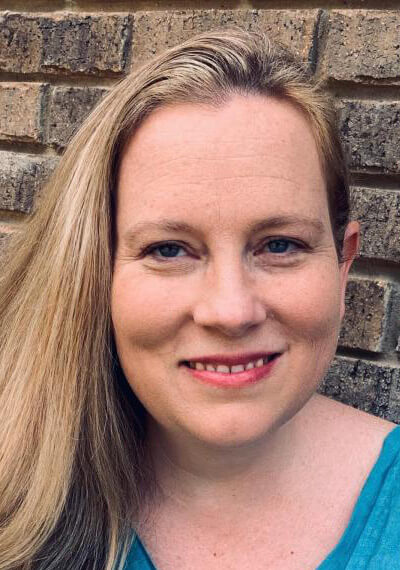 Hendrix College, BA; Louisville Presbyterian Theological Seminary, MAMFT; Virginia Polytechnic Institute and Virginia Tech PhD
Lesley Ann Earles, PhD, MAMFT, serves as Associate Professor of Marriage and Family Therapy. She formerly worked as Assistant Professor of Marriage and Family Therapy Doctoral Programs at Eastern University's Campolo College (St. Davids, Pennsylvania). Upon finishing her studies at Louisville Seminary, she completed a doctorate in Human Development with a specialization in Marriage and Family Therapy at Virginia Polytechnic Institute and State University (Virginia Tech).
Earles has collaborated on research teams at Virginia Tech, Florida State University, and Pepperdine University. Her interests include questions related to religiosity and women's roles in family systems.
Earles is an approved supervisor and clinical fellow with the American Association for Marriage and Family Therapy. Her experience includes substantial cross-cultural and systemic work as a therapist, organizer, and administrator. This is demonstrated in her appointment with the Cayman Islands Government's Department of Counseling Services. Here, she connected with underserved populations by designing, organizing, and directing culturally appropriate direct services, supervising counseling professionals, providing community-based therapeutic services, and developing partnerships with agencies and organizations to strengthen community referral networks and client care. Earles has worked extensively with families including children and adolescents, violence in the home, addictions, and returning to the community following incarceration.
Earles is active in congregational life and preaching. Previously she served as Interim Pastor of First Presbyterian Church in Livingston, Alabama, and Director of UKirk-Jacksonville State University Campus Ministry and Pastoral Care at First Presbyterian Church in Jacksonville, Alabama.
The Marriage and Family Therapy Program at Louisville Seminary is a special place where the science of theory-based practice comes together with the art of theological reflection.
—Lesley Ann Earles