Interim Black Church Studies Director and Assistant Professor of Old Testament/Hebrew Bible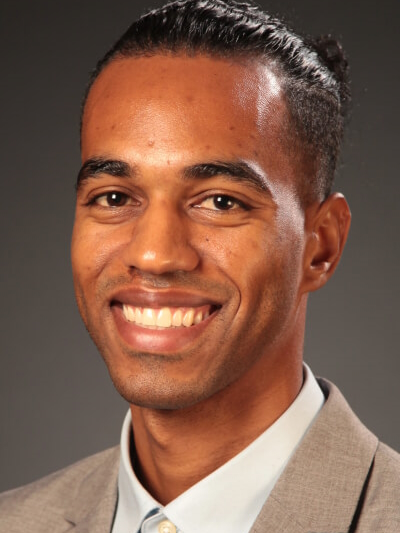 Stanford University, BA; Harvard Divinity School, MTS; Princeton Theological Seminary, PhD
Justin Michael Reed came from his hometown of Los Angeles, CA, to join the faculty at Louisville Seminary in 2018. Two of his notable contributions to the life of the seminary have been his work on antiracism and his implementation of contract grading in the classroom. Both contributions stem from his passion for justice.
In all of his courses on the Hebrew Bible, he enjoys engaging students with reception history (especially Black biblical interpretation), ideological criticism, and how the concepts of race and ethnicity can relate to our interpretation of biblical texts. These research interests are present in multiple of his publications including his forthcoming book, The Injustice of Noah's Curse (under contract with Oxford University Press).
Justin is also ordained as a Progressive National Baptist minister. He has preached, taught, lectured, and led Bible studies in various churches and conferences in almost a dozen states. In addition, he has written many short online pieces and recorded videos to share the fruits of critical biblical scholarship in ways that are interesting and accessible.
For more information and access to some of the resources he has created, visit www.drjustinreed.com/links.
Justin is married to attorney Catherine Howard, who serves as a public defender for Jefferson County; they are the proud parents of Jordan Matthew Howard-Reed and Justice Michael Howard-Reed.
I believe that how we interpret the Bible matters–our interpretations have a deep connection to how we live in the world. At Louisville Seminary, I enjoy the responsibility of guiding our students to think critically about how we read the Bible, and I love walking with students as we discover ways of reading that cultivate compassion and justice in the world.
—Justin Reed