Distinguished Alums
Established in 1986, the Distinguished Alum Award is given to graduates of Louisville Seminary who have made a lasting impact on the church and society through outstanding professional, volunteer or philanthropic accomplishments; and/or who have advanced the seminary's mission, thereby, enhancing Louisville Seminary's impact on the church and future generations of students.
List of Distinguished Alums
2018 Distinguished Alum Award Recipients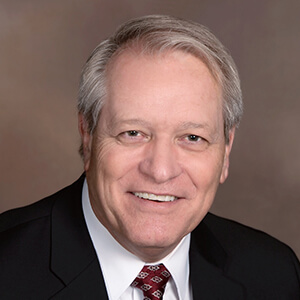 Rev. Dr. Conrad C. Sharps (MDiv '85) is senior pastor of Shadyside Presbyterian Church in Pittsburgh, Pennsylvania, a position which he has served since 2014. He has served churches and educational institutions in Alabama, Florida, Kentucky, and North Carolina. Sharps is a former Louisville Seminary trustee (2008-2016) and served as the board's vice chair as well as on the board's Governance Committee and the Covenant for the Future Capital Campaign Committee. In 2000, Sharps was selected by the Academy of Parish Clergy as Pastor of the Year. He has traveled widely, engaged in several international exchanges, and has written a popular inspirational column. He also has authored two devotional books, Articles of Faith: The Best of Pulpit Notes (News Leader), and Journeys (News Leader). A native of Pittsburgh who spent his early years in Oakland, Sharps has maintained his love for this city and its institutions. He is married to Lauren Ford Sharps of Louisville, Kentucky. They are the proud parents of two adult children.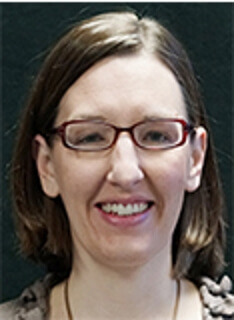 Cindy Guertin-Anderson, LMFT (MAMFT '06) is the director of the Employee Assistance Program for the Washington State Government. Prior to that she was the clinical director of the Center for Women and Families, a dual rape crisis center and domestic violence program in Kentucky and Southern Indiana. Guertin is also a pastoral counselor and couples and family therapist and has worked with survivors of violence and for social change in a variety of settings, including as a therapist, community organizer, mentor, program director, youth minister, retreat facilitator, and artist-in-residence. She received her AAMFT Approved Supervisor designation and is working on her next venture to become a certified yoga instructor specializing in work with trauma survivors.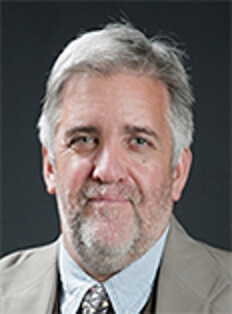 Rev. Dr. J. Bradley Wigger (MDiv '84) is Louisville Seminary's Second Presbyterian Church Professor of Christian Education. A minister ordained in the Presbyterian Church (U.S.A.), Wigger served churches in Colorado, Wisconsin, and Mexico. He was a social worker working in a school of special education and taught at Princeton Theological Seminary and Marian College of Fond du Lac, Wisconsin, before joining the faculty at Louisville Seminary in 1997. In addition to serving on the seminary's faculty, Wigger directed the seminary's Center for Congregations and Family Ministries for a decade before turning to full-time teaching. As the center's director, he edited the journal Family Ministry, co-edited the Families and Faith book series (Jossey-Bass), provided leadership educational opportunities through conferences and workshops, and taught and continues to teach courses focused on children and families, child advocacy, practical theology, writing, and the church's teaching ministry.

Wigger has authored several articles and books. His most recent publication is a picture book for children, Thank You, God (Eerdmans), preceded by Original Knowing: How Religion, Science, and the Human Mind Point to the Irreducible Depth of Life (Cascade). In 2009, he began conducting research in children's cognitive development as part of Oxford University's Cognition, Religion, and Theology project, and has since interviewed more than 500 children in five countries about invisible friends, deities, ancestors, angels, and more. He is completing a book about this work called, Invisible Friends. In addition Wigger was granted a Henry Luce III Fellowship in Theology for 2018 to conduct a project entitled, The Religious Imagination of Children.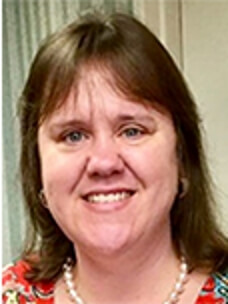 The First Decade Award is presented to recent graduates who have made a significant impact on the church and in her/his community in the first five to nine years of ministry and service.

This year's First Decade Award winner is the Rev. Lisa C. Hermann, BCC (MDiv '09). Hermann is a chaplain for UW Health in Madison, Wisconsin. An ordained minister of the Presbyterian Church (U.S.A.), Hermann participated in clinical pastoral education while in seminary. She received the Field Education Award, provided by the Presbyterian Women of St. Andrew Presbytery, which is given to a graduating senior who has shown outstanding accomplishments in his or her field education placements while maintaining high marks in other course work. At UW Health Hermann often prays with families in Spanish to help them find peace. Hermann sharpened her Spanish speaking skills through praying in Spanish and reading the Bible in Spanish when she lived/served in Guatemala (2004-2005) and Peru (2010-2011) as a PC(USA) Young Adult Volunteer. Hermann was the first flight chaplain with Vidant East Care, a critical care mobile air and ground transport unit of Vidant Health at Vidant Medical Center in Greenville, North Carolina. Often, Hermann brings puppets with her as she ministers to the sick. She first started working with puppets in Guatemala. The children there were drawn to the puppets. That children invest human qualities upon the puppets was expected, but less expected was how adults, even fellow staff, connected with them on a human level.
Previous Distinguished Alum Award Recipients
1986
William Addison Alexander, Jr. ('20)
William Avery Benfield, Jr. ('39,'40)
Frank Hill Caldwell ('25)
John R. Cunningham ('17)
Paul Milburn Edris ('35)
William Marion Elliot, Jr. ('26)
Charles E. S. Kraemer ('34)
William Robert Laws, Jr. ('43)
Eugene Feland Smathers ('32)

1987
Olof Anderson, Jr. ('27)
Roy Hunter Short ('27, '29)
George Henry Vick ('36, '37)

1988
T. Watson Street ('42)
Arch B. Taylor ('45)
Robert Walkup ('41)

1989
Robert McLeod, Jr. ('26)
Ernest Mathews ('43)
John McQueen ('37)

1990
Paul Garber ('37)
Stewart C. Henry ('37)
George Hubbard ('36)
Jameson Jones ('38)

1991
John Olert, Jr. ('42)
Henry Pope Mobley, Jr. ('42)
T. Samuel Lee ('43)
Harold M. Parker, Jr. ('46)

1992
Louise Hussey Farrior ('67)
Pitser Miller Lyons, III ('50)
Daniel Durham Rhodes ('44)

1993
Earle W. Crawford ('38)
Olive Durham Haynes ('86)
Snowden Isaiah McKinnon ('53)
1994
Jane Krauss Jackson ('74)
John McElroy Crowell ('41)
Landern Childers ('36)

1995
William Higgins Hopper, Jr. ('53)
Edward Bicking "Casey" Jones ('54)
Dora Emma Pierce ('61)
Ray Woodrow Teeuwissen ('44, '73)

1996
Louis H. Coleman, Jr. ('79)
Paul L. Love ('53)
Joseph D. Powlas ('52)
Grayson L. Tucker, Jr. ('52, '56)

1997
Vernon A. Anderson ('20)
Malcolm C. McIver, Jr. ('44 )
Irvin Moxley ('59)
Joseph B. Mullin ('52)

1998
George W. Gunn ('50)
John I. Rhea ('38)
Charles J. Ping ('54)

1999
Lynn Lyman Gant ('81, '89)
Bruce F. Gannaway ('53, '61)
James B. Wilbanks ('53, '62)

2000
Marie Cross ('77, '98)
T. Morton McMillan ('56, '61)
Tom Schafer ('43)

2001
Tom Duncan ('45)
Harold Knox ('53)
Syngman Rhee ('60)

2002
Ann Reed Held ('78, '86)
Thornton Wilson (Tony) Tucker ('55, '60)
Edward L. Tullis ('47)
Lachlan Cumming Vass III ('40)

2003
John B. Begley ('67)
Paul Y. Harlan ('65, '88)
Washio Ishii ('63)
Homer T. Rickabaugh ('57)

2004
W. Edward Farley ('53)
Joseph L. Hunter ('46)
Walter C. Sutton ('57, '63)

2005
Mary Gene Boteler ('78)
Milton P. Brown ('54)
Howard C. Walton Jr. ('49)

2006
Frank Bean ('62; '65; '93)
George Edwards ('51)
James D. Howie ('59)
Thomas L. Jones ('55; '59; '77)
William McAtee ('59; '65)
H. William Peterson, ('61)*
L. C. Rudolph ('51)

2007
William J. Carl III ('73)
Marian McClure ('95)
K. C. Ptomey ('67)
David A. Steere ('56)

2008
Edwin W. Albright ('65)
John T. Bare ('56)
Jennings F. Bryant Jr. ('71)
Cheryl R. Goodman-Morris ('77)
J. Mark Goodman-Morris ('76; '85)
Maqsood P. Kamil ('92; '94)

2009
George Carpenter ('56)
Jane Larsen-Wigger ('83)
Nyambura J. Njoroge ('85)
2010
Addison D. (A.D.) Ellison Jr. ('45)
Jill M. Hudson ('86)
Isaac K. Njuguna ('75; '79)
John B. Owen ('96)

2011
Brenson P. Bishop ('95)
James H. Brown ('58)
J. Michael "Micky" Efird ('58)
Willa Fae Williams ('93)

2012
SusanLee Clements ('02)
R. David Kaylor ('58)
Rick L. Nutt ('80)
Teresa E. Snorton ('82)
Christine E. White ('02)

2013
Mark Baridon ('88)
Karen Devaisher ('92)
Landon Whitsitt ('05)
2014
Lewis Donelson ('76)
Kathy Angi ('01)
J. Herbert Nelson II ('02)
Lewis Brogdon ('05)

2015
Amanda Ragland ('88; '89)
Jack Ragland ('88; '89)
Rebecca (Becky) Balenger Smith Ritchey ('92)*
Jamsetta Ferguson ('06; '13)

2016
Elizabeth Hinson-Hasty ('95)
Ann Laird Jones ('82)
Charles Leo Stanford, Jr. ('58)
Angela Cowser ('06)

2017
Deborah Block ('77)
Kilen Gray ('02, '16)
Karen Kolkes Akin ('79)

2018
Conrad Sharps
Cindy Guertin-Anderson
J. Bradley Wigger
Lisa Hermann

*posthumously
Alum Award Program Guidelines
The Alum Association of Louisville Presbyterian Theological Seminary established the following Alum Awards:

Distinguished Alum Award: is given to someone who has made a lasting impact on the Church and Society through outstanding professional, volunteer, or philanthropic accomplishments; and/or who has advanced the Seminary's mission thereby enhancing Louisville Seminary's impact on the Church and future generations of students.

First Decade Award: is awarded to a recent graduate who has made a significant impact in the Church and his/her community in the first five to nine years of ministry and service after seminary.

Criteria


Committed dedication to their calling and vocation(s)
Faithfulness and effectiveness in ministry
Strong advocate for the mission and vision of Louisville Seminary
Leadership service and lasting legacy on the larger Church, community, and society through outstanding professional, voluntary, or philanthropic accomplishments
Model of Christian life, demonstrating an obedient and faithful ministry

Eligibility


Is an Alum of the Seminary with an earned degree
No more than one award per year can be awarded to an Alum posthumously
No more than one award per year can be awarded to a current member of staff, faculty, or administration
Has been out of seminary at least ten years at time of consideration (except for the First Decade Award candidates)
Not a current member of the Board of Trustees or Alum Board

Selection Process


The form should be used to make a nomination.
The Nominating Committee of the Alum Board receives and reviews all nominations.
Nominees are considered and chosen based on the nomination form that is submitted along with any materials that accompany the form, and/or additional information secured in the review process.
The Nominating Committee of the Alum Board presents names to the full Alum Board for vote.

Nomination deadline for 2020 nominees is July 25th, 2019.

Click here to Nominate an Alum