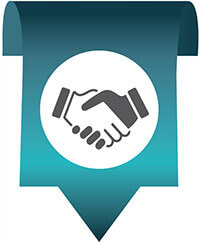 Covenant for the Future
Covenant for the Future, the new strategic plan for Louisville Seminary, is built upon the seminary's commitment to quality theological education that is informed by Presbyterian and Reformed traditions and is aligned with its core mission of educating men and women to participate in the redemptive ministry of Jesus Christ in an increasingly pluralistic World.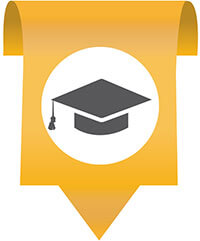 Forgive Us Our Debt
Louisville Seminary is serious about the commitment to ministry. So much so that full-tuition scholarships for every master's degree student will be available by the fall 2015 semester and a stipend to cover living expenses by the fall 2021 semester.

In return, all students will "pay the debt forward" by engaging in learning and service opportunities that will greatly enhance their capacity for leadership in the church and the non-profit sector.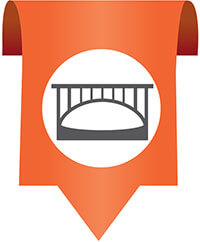 Are You A Bridge Builder?
This is an important question to ask. Christ sometimes calls us to build bridges across the lines that divide us, and to stand on unfamiliar shores beside those who were previously strangers so that we might see the world from their perspective.

Louisville seminary's Doors to Dialogue (D2D) and Black Church Studies (BCS) programs are two such mechanisms for bridge building. D2D prepares graduates for Christian pastoral leadership in intra-Christian, interfaith and multi-cultural contexts. BCS addresses the critical needs of African American Church communities and offers opportunities for students of all races to expand their awareness in ministering to people in a variety of cultural and religious settings.

On a small planet where religious and cultural differences abound and where spiritual and material needs are pressing, the quality theological education at Louisville Presbyterian Theological Seminary prepares its students for a life of service to others.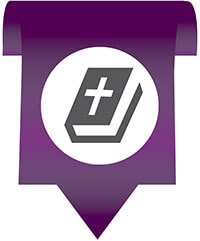 Promise For Ministry
Are you passionate about serving Jesus Christ? Are you eager to learn from others, innovative, authentic, and socially and interpersonally aware? Louisville Seminary's transformative learning environment prepares its students for effective ministry in a variety of contexts.

Here, students will struggle with tough issues, trusting God to lead them into new knowledge and understanding. They will explore their faith and its heritage, and develop their gifts for pastoral and theological reflection so that they can flourish in ministry.

In an effort to provide the best resources for the best seminary students in the country, the Covenant for the Future Strategic Plan also calls for creating an endowed fund to support expansion and maintenance of the seminary's information technology services.

Additionally, the plan calls for renovations to student housing, which will enhance the environment in which students and their families can thrive and build community.