Dr. Trina A. Armstrong, Ph.D., LMFT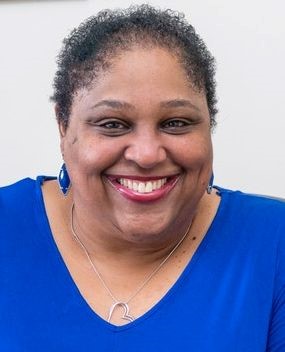 Associate Professor of Marriage and Family Therapy and Pastoral Theology
Golden Gate University, Fuller Theological Seminary, MDiv; California Southern University, MA; Claremont School of Theology, MA, Ph.D.
Dr. Trina Armstrong, affectionally known as Dr. Trina, joined the faculty of Louisville Seminary in August 2022 as Director and Associate Professor of Marriage and Family Therapy. She previously served as Director of Pastoral and Clinical Mental Health Counseling, Assistant Professor of Pastoral Theology at Garrett-Evangelical Theological Seminary, and the founder and inaugural Director of Interreligious Chaplaincy and Assistant Professor of Pastoral Care and Counseling at United Theological Seminary of the Twin Cities.


Dr. Trina earned a Ph.D. and MA in Practical Theology: Spiritually-Integrated Psychology at the Claremont School of Theology, a MA in Psychology, Marriage and Family Therapy from California Southern University, and an MDiv from Fuller Theological Seminary. Her research intersects with practical and womanist theology, post-trauma psychology, and relational cultural theory. She also researches issues of loss, grief, death and dying crisis care, and the impact of historical trauma on the wellbeing of African American families and interpersonal relationships.
Dr. Trina is a Licensed Marriage and Family Therapist in multiple states. She is the founder of The Center for Wellness Encounters, a mental health wellness organization for individuals, families, and couples. She has extensive therapy and pastoral care and counseling experience in many settings as a hospice chaplain, community-based systemic family therapist, and as a marriage and family therapist in several group practices.
Dr. Trina is an ordained Itinerant Elder in the African Methodist Episcopal (AME) church. Her publications include Caring for Single Black Mothers: Unveiling Trauma and Loss, Pickwick, 2022; Pastoral Care in Pandemics: Attending to Grief and Loss, Wipf n Stock Publications, 2022; The Gift of Empathy and Compassion in Trauma-Informed Care Oneing, 2021; and Removing the Rot at the Core: Black Theology and Psychotherapy: An Integrative Approach Towards Liberation from Psychological Slavery." In The A.M.E. Church Review, 2010).
She is a member of the American Association of Marriage and Family Therapy (AAMFT), Association of Black Psychologists, American Psychological Association, Society for Pastoral Theology, and the American Academy of Religion.
I am excited to work with the Louisville Seminary community, to build on the successful legacy of training systemic therapists to meet the unique mental health needs of persons in diverse settings while fulfilling our mission of realizing a world where all can flourish.
—Trina Armstrong