Grassroots
Grassroots is a student led group whose purpose is to promote sustainability on campus, off campus and in each person's future ministry. We aim to influence the ethos of the seminary towards environmentally sustainable choices to care for God's world, as we were instructed in Genesis 1.

Currently Grassroots is facilitated by the student Sustainability & Recycling Coordinator, Jemicah Stevens.

In addition to promoting sustainability on campus, Grassroots also oversees the seminary's community garden. Whether you're an experience gardener or have a black thumb, all are welcome to participate in the care of the garden and enjoy its vegetation.

Contact Heather McIntyre for more information about the garden, or if you would like to volunteer.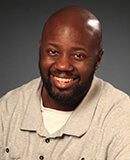 Jemicah Stephens
Sustainability and Recycling Coordinator
jemicah.stephens@my.lpts.edu